The new bumblebees move in!
July 27, 2017
Dear friends, it buzzes! My new bumblebee project is finally on my website! If you miss the bumblebbes just as I, in the winter, these are exactly right for! Just have a look in my Shop, under etchings.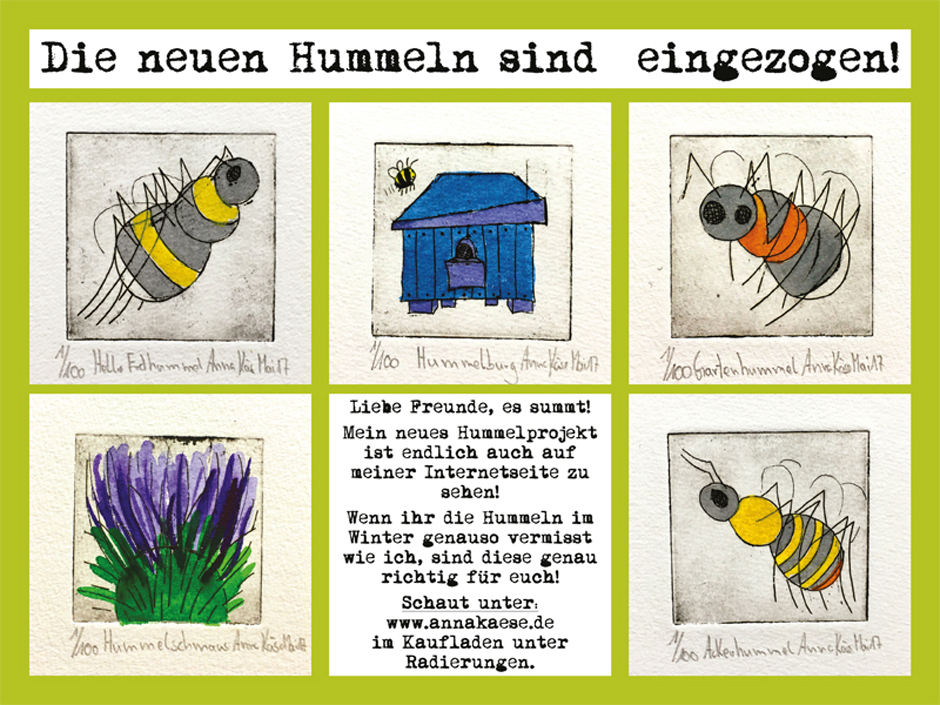 ---
wechsel / SPIEL - GrafikBAR
June 12, 2017
Today, I want ivite you, to the following opening!
Sadly, I can't be personally on site. But the lovely Maren from Nummeriert & Signiert gives you a warm welcome.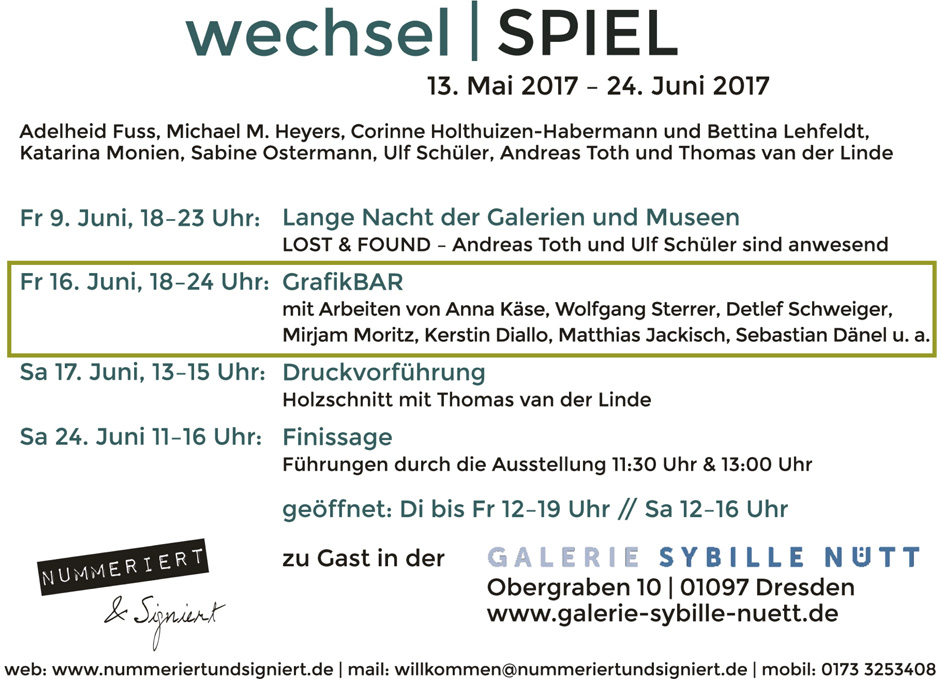 ---
Invitation to the opening!
March 15, 2017
Dear friends,
finally the wait is over!
The relocation took place, the printing press has also found a perfect place and my etchings adorning the walls.
It looks reale great an this sight, I want to share with you.
On Sunday the 02.April, I want to invite you kindly to the opening of my new print workshop.
From 12pm to 6pm, with coffee and cake, we celebrate the new location, in the Liebfrauenstraße 5 in 59457 Werl.
Please klick on my facebookvevent, so I know how many cake, I have to bake!
I'm pleased to see you!
Anna