The courses are adressed to everyone who wants to try out the technique of drypoint or deepen their knowledge.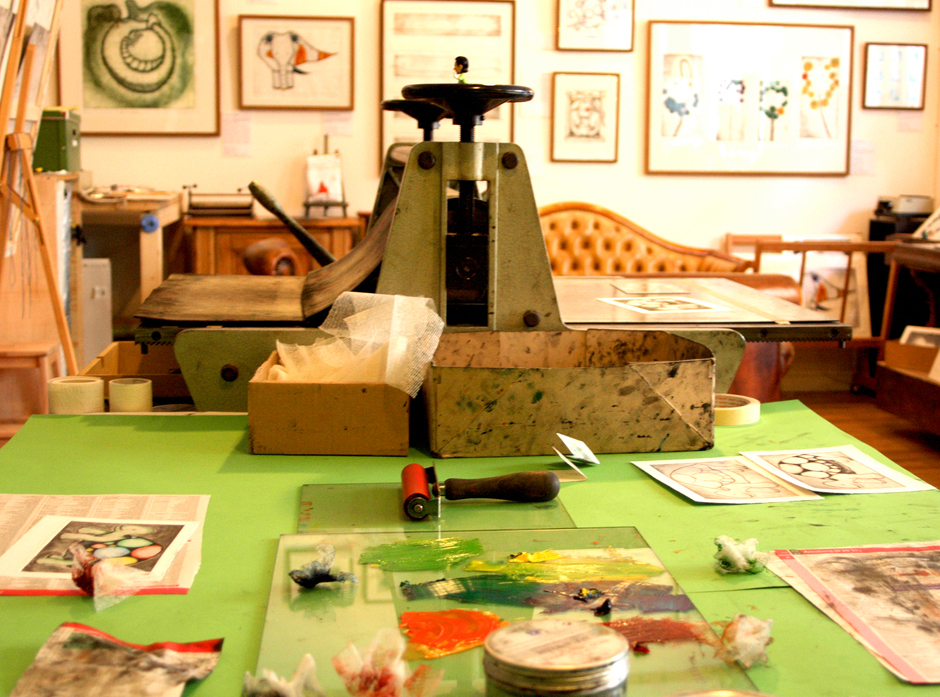 From large to small and young to just the right age, everybody can join.
On two days, we will enjoy it a lot.
It will be drawn, scratched, polished, rubbed the drypoint plates, with color and printed.
My introductory course in drypoint will give you the chance to create your own art works right at the first day. I support you, for the planning and realisation of your projects.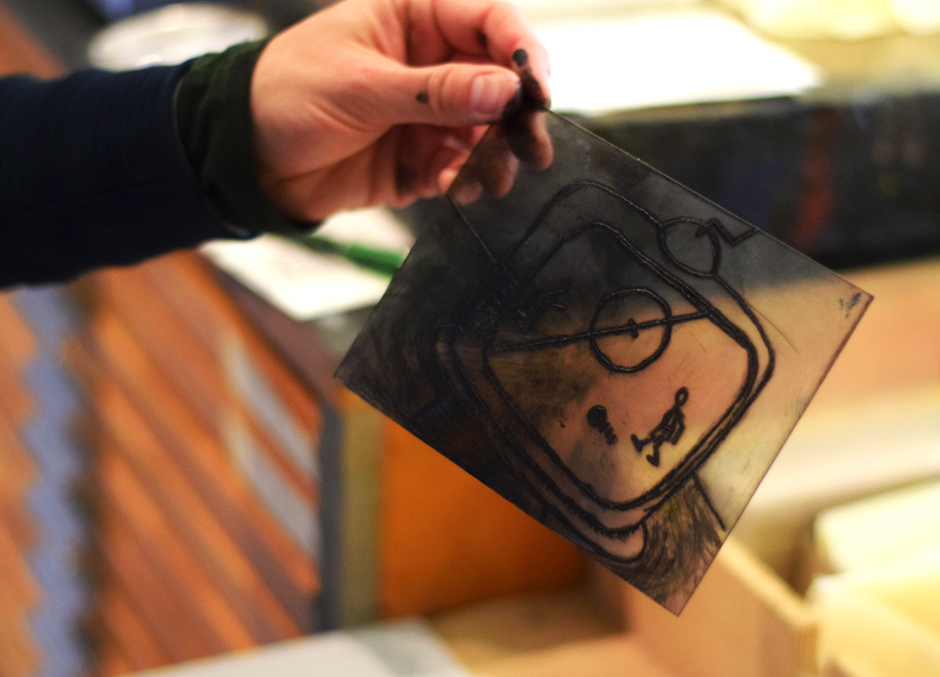 Your phantasie and I, would be very pleased to see you in one of the following courses.
You don't need to have any precognition in art or even talent.
We are looking forward to you.
The weekend courses always take place on saturday and sunday. From 11am to 5pm.
The next weekend course takes place on the 28. and 29. July 2018.
There are 5 places free
The after next weekend course takes place on the 17. and 18. November 2018.
There are 6 places free
Further dates will be announced...
The course fee for both days is 145.00€ plus cost of material (depends on how much you need, about 5.00 – 15.00€).
Do you want to take a course?
Just send me an e-mail.
Unfortunately, there is no suitable course?
Even then, you can send me an e-mail and we find an individiual solution for you.