If etchings, which are handmade prints, are your business, it helps to have access to a print workshop.
In the Rottmannsring 30 in Werl is the Anna Käse print workshop and fortunately I am Anna Käse.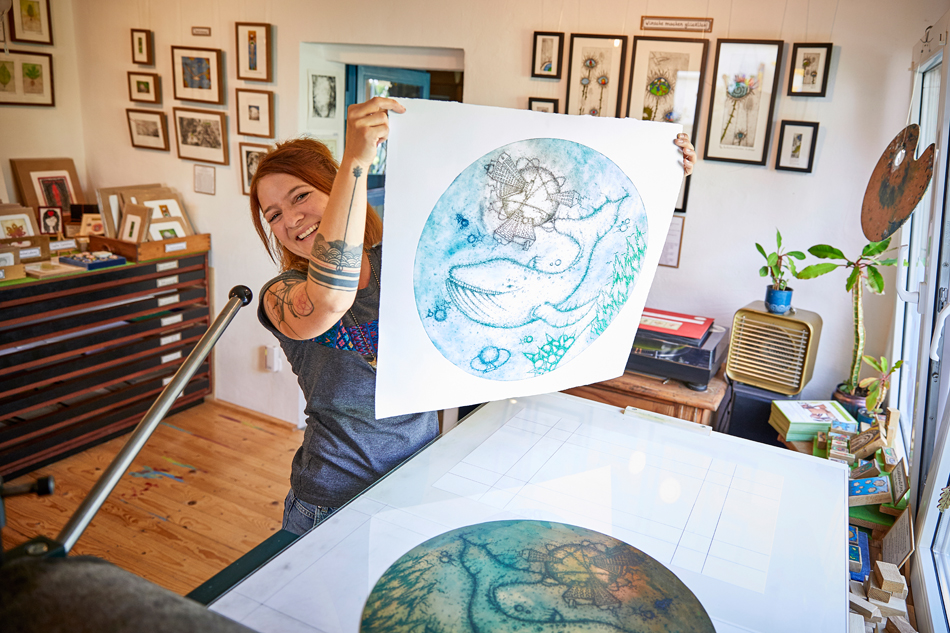 It couldn't be better!
This is the place where I scretch and etch my printing plates and create my pictures by printing them on handmade paper with my massive printing press.
Of course you can see my artworks at this place, too.
You're very welcome to the print workshop!