Schmetterfantenbuch!(Butterfantbook) Final sprint
July 16, 2021
Dear friends, I do not want to say anything more, because I'm lost for words to describe my happiness. My deput picture book "Wenn ich groß bin, werd' ich Schmetterling!" (When I grow up, I become a Butterfly!) is now available. You can find it immediately in my Shop! I'm sorry, my book is only in german but the pictures know no language.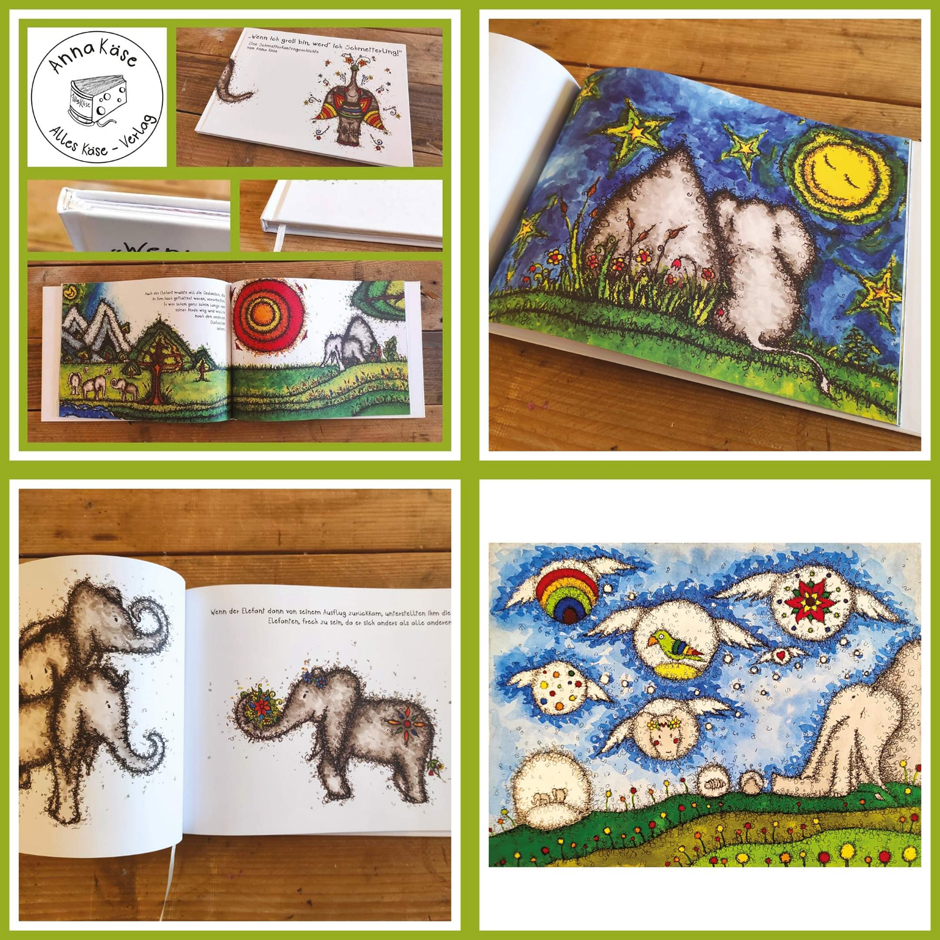 ---
Schmetterfantenbuch!(Butterfantbook) Final sprint
May 4, 2021
Finaly, i'm in the final sprint to publish my first book, about the Butterfant! I'm sorry to say, that the story about the origins of my book, you can read on facebook or instagram, is only in german. But maybee you like the pictures? You can buy the final book soon in my Shop!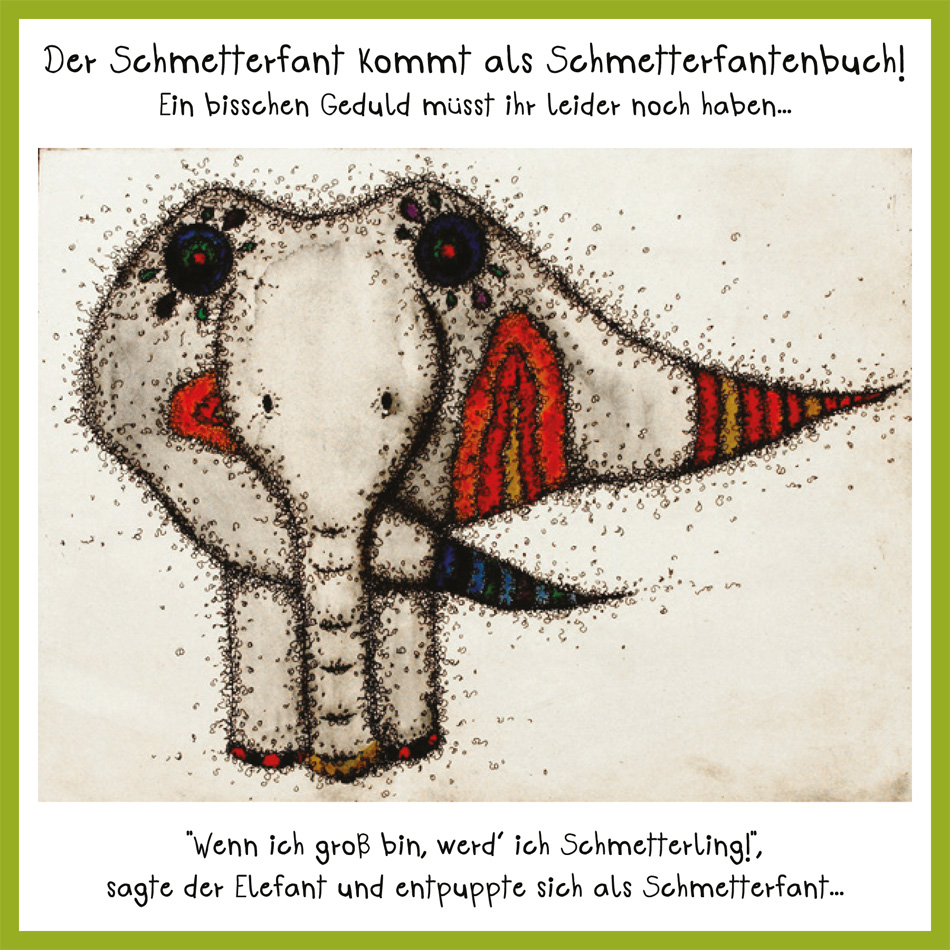 ---
3 ticker tape bangers = 1 ticker tape bomb! There are news.
March 23, 2021
Ticker tape banger no.1: My Online-Shop has a new profile! With professionell help from Henning Tillman, I was able to realize this jewel! Here is the direct connection to my new Online-Shop. Henning is working on a high level in the areas software development, media design and digital politics. Have a closer look at Hennings work on his website and follow him on facebook and instagram. Ticker tape banger no.2: Of course, we celebrate this with a fine new etching! My ticker tape series be extended about the "Konfettiregen" (Ticker tape rain) You will find it here. : ) Here comes ticker tape banger no. 3, who will blow up the ticker tape bomb! To say thank you for your loyality and appreciation, you can find the loyality points in my Online-Shop. :. ..: .: Per purchase and from an order of 85.00€ you become an original loyality point etching. If you don't come to that amount, don't be sad, you get a beautiful Loyalitybadge. You see, ther is plenty going on! Here it starts!