Summer festival with a grand opening!
July 8, 2018
Dear friends, there is a summer festival at my print workshop and you are invited. At the 08.07.2018 from 12.00 to 5p.m. We tittle-tattle by coffee and cake and let the soul dangel.
But that's not all! In my window gallery opened my new exhibiton "slipped – preserved – arise".
In this year, my hometown Werl, celebrate its 800years, anniversary. For this purpose, I employed with the "Werler" artist Hans Sponnnier who lived from 1889 – 1970. He made a lot of beautiful cityscapes, from Werl an he also workes with the old technique of etching. I started looking around. for the real places from the old etchings from Hans Sponnier. What has changed until today? Werl grows from a rustically small town to a modern town. I will show, these changes in my etchings.
Arisen is the exhibtion "slipped – preserved – arise"
On facebook I created an event for you. Here you find all other news from the summer festival.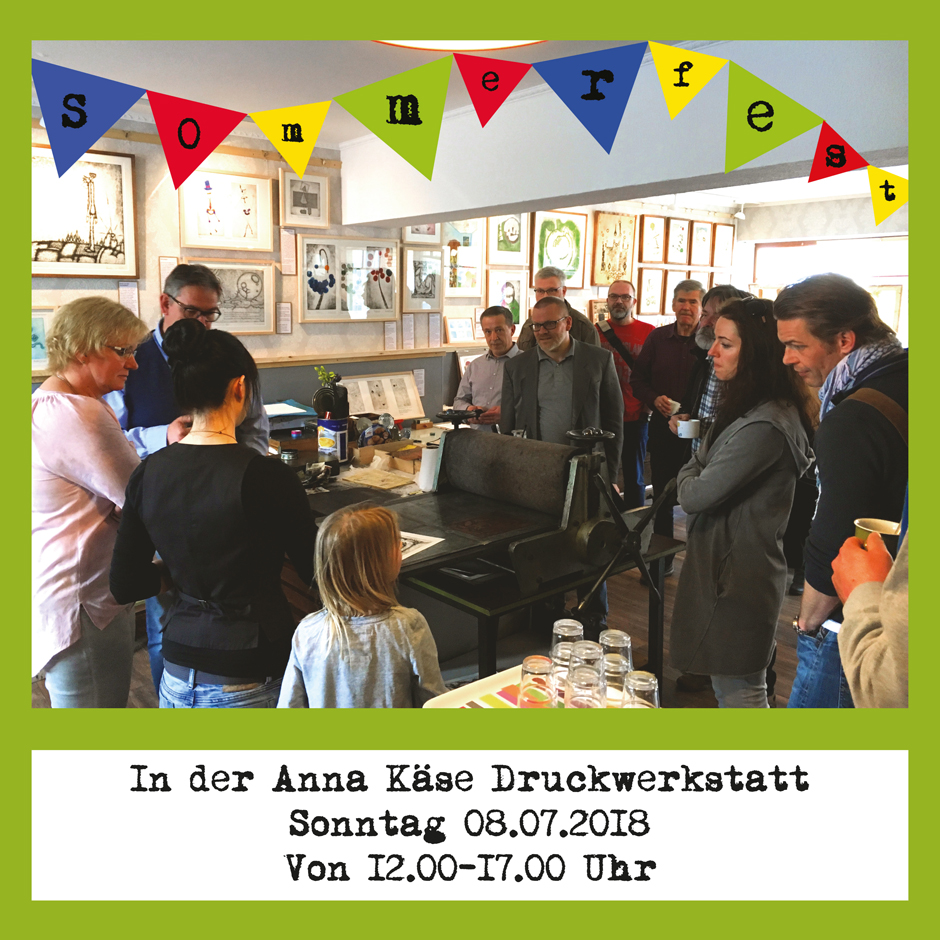 ---
800years Werl! Anna Käse is celebrating and you are invited!
May 9, 2018
My flyer to the celebrations is finally ready!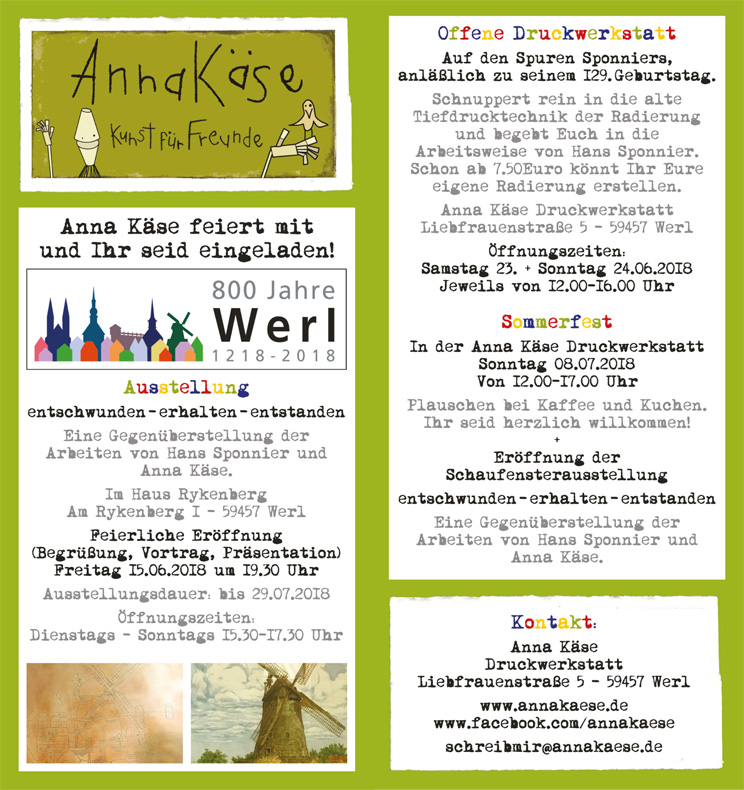 ---
New course dates!
April 4, 2018
There are once again, new course dates! With me, you can learn the old gravure printing technique of dry point and preserved them from being lost and forgotten. All further information you can find as usual on my webside, under print workshop, courses. I look forward to you all!